Website and Email Hosting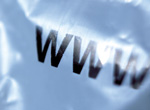 MySummit.net is the WebSpace and Email hosting division of Summit Computer Systems, Inc. We have the severs to deliver the exceptional services your Website needs to make the right impression for your company on the World Wide Web.
Our servers are backed up nightly to an internal backup server and then batch sent to an offsite server. We have a state-of-the-art data backbone to insure the speeds necessary to serve up web pages quickly. Our connection to the WWW is a fiber optics based relay through Parallax Systems.
We are locally owned and operated, so if you have a question you can be certain of getting in touch with us. Contact us by Email, by phone, by fax or stop in for a visit. You wont be talking to someone from a different country, or limited to communicating by email only, you will be working with a neighbor.
Check us out, you'll be surprised at what is available right here, in your hometown.